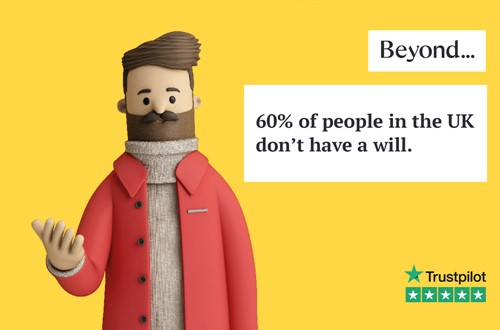 Protect your family with an online will
We have partnered with Beyond to offer a quick and easy free online will writing service to our supporters.
You can create your will from the comfort of your own home in just 15 minutes and can update it as often as you like.
A joint will, between spouses is also available free of charge and every will is checked by legal experts.
There is no obligation to leave a gift to our charity, but if you decide to do so, you'll help fund lifesaving missions, training and equipment, ensuring that we can continue to treat some of the Midlands' most critically ill and injured patients.
Read some of our patient stories to find out how your support makes a difference.
Do I need a will?
A will is vital for parents, home owners, people in long term relationships or pet owners.
Without a will, you have no control over what will happen to your money, your home and your belongings when you die. A will can protect those closest to you.
Why choose Beyond?
Trusted by thousands of happy customers
Takes as little as 15 minutes
Unlimited updates to your will, any time
Every will checked by experts
Free national will registration worth £30
Free physical storage
Things you can do with your will
Decide how your estate will be distributed
Name guardians for your children
Protect your partner
Avoid a hefty inheritance tax bill
Prevent family battles over your legacy
Leave thoughtful gifts for friends or to charity
Get peace of mind today!