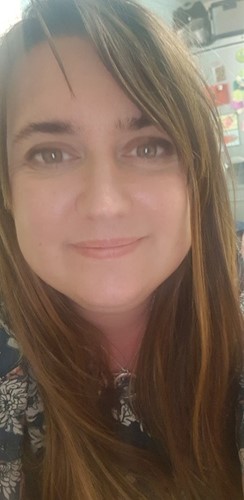 We caught up with Louise Clayton from Picasso Legal to find out why they support our charity through our Free Will Writing Scheme and for advice and guidance on the process and importance of making a will.
Why do you support MAAC?
We feel it is important to give back to the community. Anyone of us at anytime could need the services of the Midlands Air Ambulance Charity and as it is funded by the public, it's vital they receive all the help they can.
How many years has your firm been part of the Free Will Writing Scheme?
We are very new to the scheme – we were initially supposed to come on board in March but as COVID took hold, our partnership has had to be put on hold and subsequently, we have not yet written a Will under the scheme.
Why is it important to prepare a Will?
Your Will is one of the most important documents you will ever make – it is you choosing who you want to inherit your belongings and assets (not outdated intestacy laws) or taking care of loved ones particularly minor children.  It is also imperative for co-habiting couples to make Wills as the "common law" man and wife relationship does not exist.  No Will means no choice.
How is MAAC's scheme beneficial to Will makers?
By using the MAAC scheme, clients can make a fuss free, simple Will at no cost to them whilst at the same time get that "feel good factor" of supporting a charity and ensuring such life-saving work can continue by bequeathing MAAC something in their Will.
How long does it take to prepare a Will?
Most Wills can be drafted for client approval within 48 hours of receiving instructions.  We always aim to make initial contact with a client within 24 hours of their enquiry.
Are there any Will-making myths you can dispel?
Some people postpone making a Will because they think their situation is complicated and therefore will be expensive.  Once we have stripped it back and worked out what the client wants or needs, often it is neither.  Other clients believe making a Will can tempt fate (certainly not true!!) or they have nothing to leave.  Everyone has something, and whilst it may not be a lot in terms of financial value, an item you choose to leave someone, may mean the world to them.  If you don't make a Will, your wishes won't be carried out.
How many Wills has your firm prepared for MAAC? 
We have not prepared any Wills to date – but this will be changing in 2021!
Before making a Will, what do people need to think about?
Before making a Will, people need to consider what they have in their estate and whom they would like to benefit.  They also need to consider who they would like to carry out their wishes (Executors), any funeral wishes and whether they would like to benefit any charities such as MAAC!
Given Covid – can people prepare their Wills without appearing in person (please elaborate how)?
People can indeed make their Will without a face to face appointment.  We achieve this often by a mix of telephone calls, email and postal communication.  Zoom and facetimes have also proved effective during COVID.