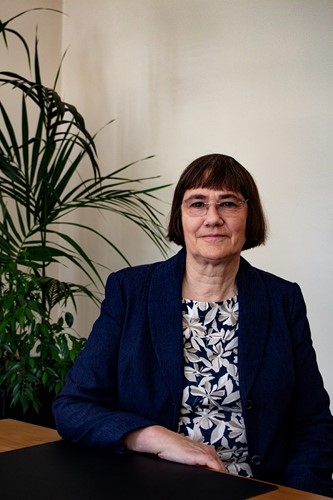 We caught up with Joyce Bennell from Rubric Lois King to find out why they support our charity through our Free Will Writing Scheme and for advice and guidance on the process and importance of making a will.
Why do you support MAAC?
We support Midlands Air Ambulance Charity because it is a vital service and a charity everyone can support.
How many years has your firm been part of the Free Will Writing Scheme?
Two years
Why is it important to prepare a Will?
Making a will ensures your assets go to the people you want them to. You can also appoint guardians for your children and make provision for pets and charities. If you die without a will the law decides who receives your funds.
How is MAAC's scheme beneficial to Will makers?
It is very good for people who are asset rich but cash poor. For example, people who have a house worth a fair amount but very little in the bank.  They may support a charity in their lifetime by giving small amounts but wish to make more substantial provision in their wills.
How long does it take to prepare a Will?
It can be done in a few hours if necessary but mostly it depends how quickly the client wants to go.
Are there any Will-making myths you can dispel?
I can dispel the myth that when the testator dies all the relatives attend our office to have the will read to them. It is surprising how many people believe that happens.
How many Wills has your firm prepared for MAAC? 
12
Before making a Will, what do people need to think about?
People should think about where they want their assets to go, who the executors should be and what should happen if their first choice beneficiaries die before them. Families should also consider appointing guardians for small children.
Given Covid – can people prepare their Wills without appearing in person?
We have to see people face to face at least once in the proceedings. My policy is to accept written instructions if necessary  , letter or email, then draft the will for approval but see the client face to face for the signing. That way I can check their understanding and capacity and make sure everything is in order.
Are there any memorable items in Wills you have prepared?
I once had a testator leave his estate to his son on condition he divorced his wife.