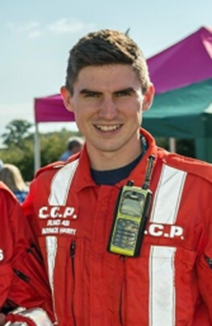 Aidan started working for West Midlands Ambulance Service in 2010, and qualified as a paramedic in 2012.
He started working as a Specialist Trauma Paramedic with the charity full time in 2017, and prior to that was part of the trusts HART team.
Aidan adds: "I enjoy keeping fit and healthy, cycling and running frequently in my spare time.
I am incredibly proud to work in this small team of dedicated and passionate people, and feel extremely fortunate to do this role."