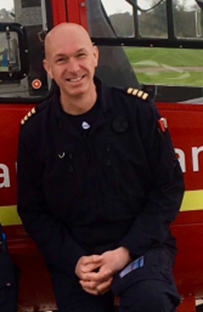 Tim was a HEMS paramedic with us for 12-years, then co-pilot on Search & Rescue in Scotland before returning to the air ambulance fold.
He has been a pilot for MAAC at the Cosford airbase since March 2017.
Tim is married with a daughter and a golden retriever, which he says "doesn't leave time for much else!"