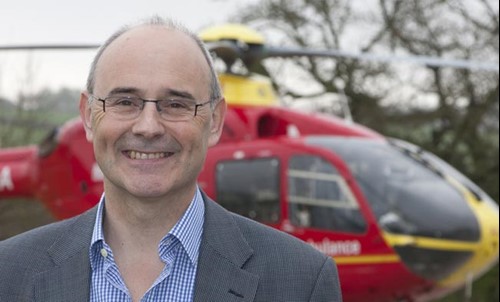 Tim studied Mechanical Engineering at Coventry University. He subsequently went on to complete an MBA at the University of Warwick and is a Chartered Engineer, and a Fellow of the Institution of Mechanical Engineers and the Royal Aeronautical Society.
Tim has spent most of his career in the aerospace industry including positions such as managing director of Vector Aerospace – a business maintaining the MoD's helicopters, Head of Airbus at Messier Dowty and Executive Vice-President of Spirent Systems.
Following his successful career in industry, Tim now operates in non-executive/advisory roles, focusing on business strategy development, stakeholder engagement and partnership, facilitating the development of high performing teams.
Tim is married with two children and has an active interest in rugby. He also enjoys sub aqua diving, cooking and walking. Tim is currently Vice Chair and Trustee of the Gloucestershire County Association for the Blind.