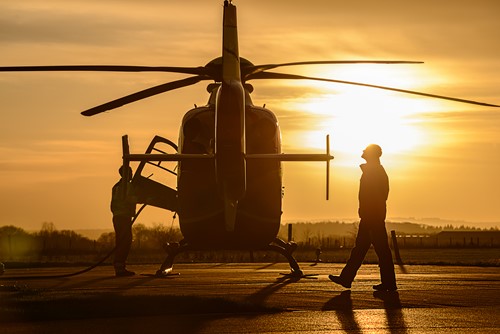 Leaving a gift in a Will to Midlands Air Ambulance Charity makes a real difference to the work we do. It is not just our dedicated aircrew who saves lives, but also the people who support our vital service, including those who kindly consider us in their Will.
We've partnered with a number of reputable solicitors across the regions we serve, to offer a free Will writing service.
If you are aged 55 or over, you are eligible for this service, and MAAC will pay a discounted fee to the selected solicitor.
How to use our free Will writing service
- Select an approved solicitor from the list of participating solicitors.
- Contact the firm directly to make an appointment and advise that you would like use the Free Will Writing service.
- Your chosen solicitor will help draft your Will, ensuring you make provision for family and loved ones.
- Once you are happy with your Will, and it has been formalised, your solicitor will send the referral form and their invoice to us, which we will pay.
Click on your chosen solicitors below to contact them and find out more, you can also visit our meet the solicitors page find out more about why they have chosen to support us and more advice and guidance on creating a will.