Volunteering is a great way to put your skills into action to make a difference in your community. It also has many benefits including:
- Flexible opportunities
- Build career prospects and gain experience and new skills
- Training including CPR / Bleed Control / NVQ's
- Opportunities to visit our airbases and meet the aircrew
- Meet like-minded people at our volunteer socials and meetings
We pride ourselves in looking after our volunteers by providing flexible opportunities, putting them forward for awards and hosting quarterly meetings. 
We have been awarded an Investors in Volunteers accreditation, which is a nationally recognised sign of excellence.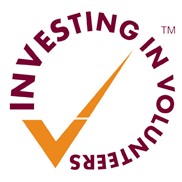 We asked our volunteers what it was like volunteering for MAAC, and these are the words they used: