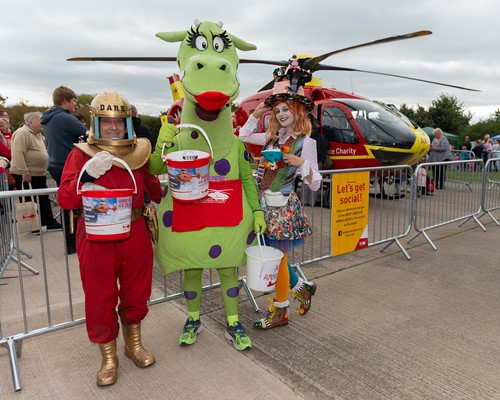 The ever-popular airbase open days will be returning, which provide the rare opportunity to tour an air ambulance and meet our lifesaving aircrew.
The fun, family day out has activities for everyone to enjoy, including demonstrations of lifesaving treatment, stalls, refreshments, a raffle and visits from other emergency services including the police and fire brigade.
Free entry and parking.
Please note: We have official photographers at this event taking pictures throughout the day. If you do not wish to be photographed, please inform a volunteer or the photographer at the event. You can contact the charity on 0800 8 40 20 40 to withdraw your consent at any time.