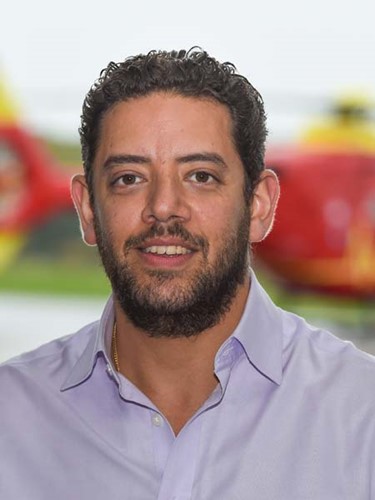 Ray has worked within healthcare industries for the past 20 years. With a clinical background as a Pharmacist, Ray is focused on delivering patient-centred safe care, driving up quality whilst adding value and delivering on strategic goals. Ray is an influencer and change agent with experience in delivering transformational change and operational performance improvement. 
Ray's early career started in retail pharmacy, he then spent almost 10 years in NHS hospitals in various pharmacy-led roles. Ray spent a further 10 years in independent hospitals where he gained experience in running complex hospital and healthcare facilities in central London. Ray served as the Chief Operating Officer of the Princess Grace Hospital, part of one of the largest hospital groups in the UK, HCA Healthcare. Ray is currently the CEO of OSD Healthcare, an independent hospital in Hertfordshire where he started offering day case surgeries and advanced the diagnostic offering to the local community. 
In addition to his Trustee role with Midlands Air Ambulance Charity, Ray is also a Trustee of RedTribe charity. There, Ray has been able to create a basic tool to collect and apply advanced analytical techniques on Maasai health data from the charity's remote clinic in Kenya - where healthcare had been mainly unreachable. This commitment to improving the health of the population over the past 10 years has benefited thousands through basic service provision, vaccination campaigns, and clean water initiatives to villages most in need, as evident by the data analysis.