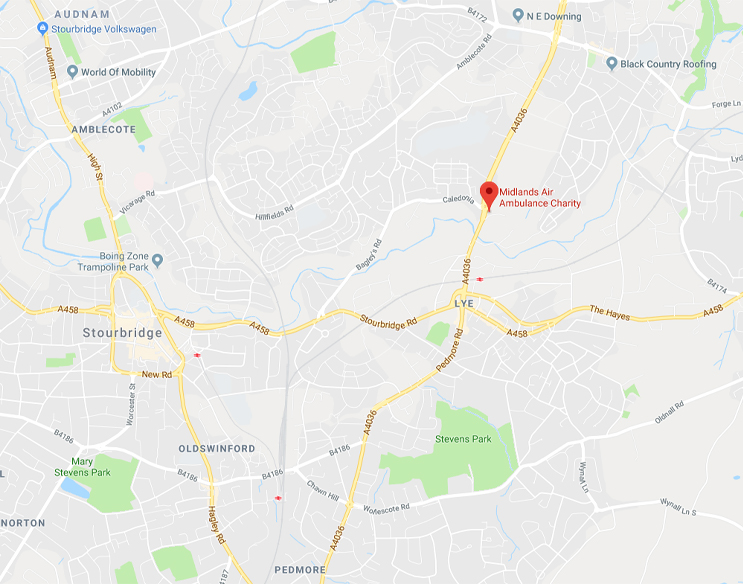 Map Data ©2019 Google
Charity HQ address:
Midlands Air Ambulance Charity
Hawthorn House, Dudley Road,
Stourbridge, 
West Midlands, DY9 8BQ
Office opening times:
8.30am - 4.30pm
Other useful information
Please note, we have disabled parking to the rear of the building. 
Registered Charity Number: 1143118 (formerly: 1001064)
Telephone: 0800 8 40 20 40
Lifesaving Lottery Office: 0844 567 0844
Please note, we will need to share your details with the relevant person in the charity to assist with your request. Please be assured we will not pass on your details to any third parties, unless you give prior consent.
If you wish to alter a direct debit please use the change my direct debit form.