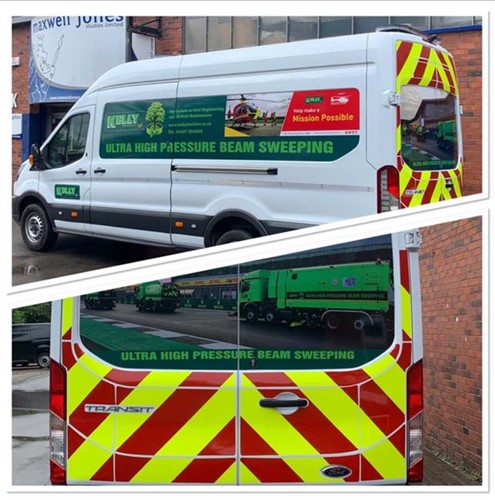 Although Kelly Plant Hire is made up of a relatively small number of employees which could make fundraising a challenge, staff have worked tirelessly with Midlands Air Ambulance Charity to find ways they can provide support and add mutually-beneficial value to the partnership.
Staff have participated in numerous marathons and, pre-Covid-19, they turned out to support the charity's many networking and fundraising events such as its Recognition Award, Charity Ball and its exclusive Race Day at Worcester Racecourse.
The company has provided sweepers free of charge at Midlands Air Ambulance Charity's large-scale outdoor events, including at its Bike4Life Ride out and Festival. In addition to making regular monetary donations, Kelly Plant Hire is committed to raising awareness of the lifesaving work of Midlands Air Ambulance Charity, with the business incorporating the logo into the livery on any new or replaced sweeper or van to help spread the message about the Charity's crucial work across the region.