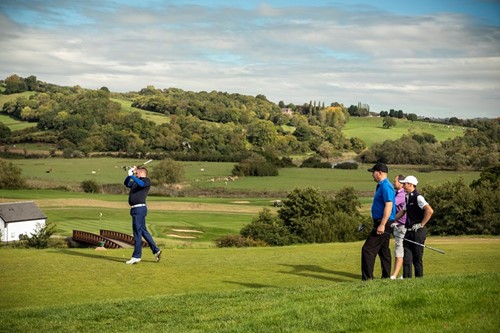 The MAAC Corporate Golf Day, sponsored by The Phoenix Group has established itself as one of the most prestigious, enjoyable and professional Corporate Golf events on the business calendar. Our longstanding partnership with the PGA ensures the event is run to the highest possible standard providing a golfing experience second to none.
From a shotgun start, compete for the sought-after MAAC trophy. The day concludes with a sumptuous three-course dinner, entertainment, charity raffle and awards ceremony.
The event is an excellent opportunity to meet and establish new and lasting relationships with businesses and individuals that all have a common interest, golf and supporting the lifesaving work of MAAC.
Book your place now with Jon Cottrell jon.cottrell@midlandsairambulance.com
Please note: We have official photographers at this event taking pictures throughout the day. If you do not wish to be photographed, please inform a volunteer or the photographer at the event. You can contact the charity on 0800 8 40 20 40 to withdraw your consent at any time.