Express Hand Carwash are putting on a charity day on the 12th November where ALL money taken that day will be donated to Midlands Air Ambulance Charity. They will also be collecting donations from their customers for the following 3 months.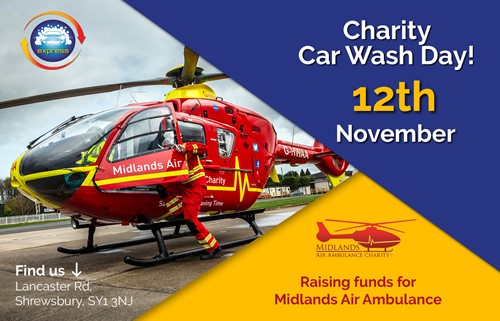 They are hoping for this to be a really successful event and hope to raise around £2,000 for the charity.
In attendance will be the chairman of Midlands Air Ambulance Charity, Roger Pemberton and fundraising executive for Shropshire, Maria Jones.