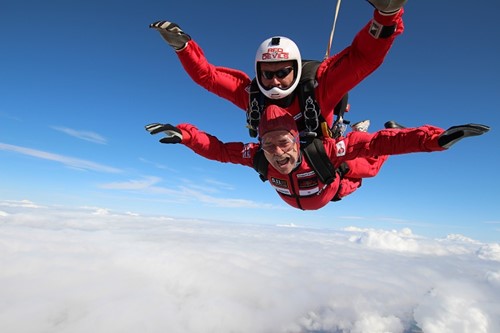 This skydive experience will include a thrilling 45 seconds of free fall as you and your instructor reach speeds in excess of 120mph. From jumping out of a plane at 10,000ft, at about 5,000ft your instructor will open the parachute and you will begin your five-minute scenic parachute descent, landing to the cheers of your fellow jumpers, friends and family.
In order to take part in this event, the charity asks that you also raise a minimum of £500 in sponsorship on top of the £100 registration fee.
Contact Jo Bailey to secure your place jo.bailey@midlandsairambulance.com.