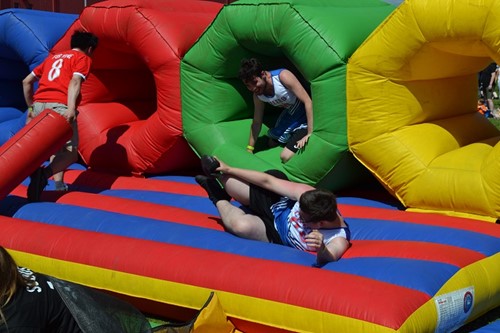 Get ready for "THE" outdoor event this summer! Good old fashioned family fun or a great way to spend the day with your friends and colleagues.
Covering nine different inflatable obstacle courses including the Teletubbie Challenge, the Canon Run, the Boat Race, the Foam Pit and the Dam Buster Run!
Teams will compete to be the best and ultimately raise funds for the charity, cheered on by the crowd. This is an adrenaline pumping, energy filled, fun way to get everyone involved.
More information to follow!