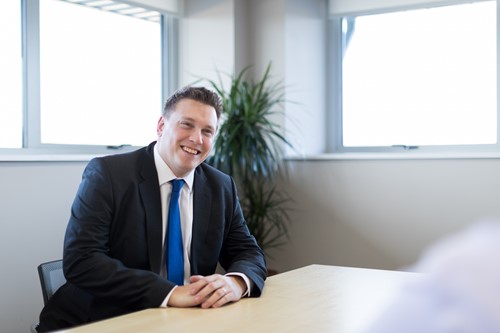 We caught up with the team at Harrison Clark Rickerbys to find out why they support our charity through our Free Will Writing Scheme and for advice and guidance on the process and importance of making a will.
Why do you support MAAC?
We support Midlands Air Ambulance Charity because we feel like we are giving back to a worthy cause. It is important for us to be able to do what we can, through the promotion of charitable giving.
How many years has your firm been part of the Free Will Writing Scheme?
1
Why is it important to prepare a Will? 
Nobody wants to contemplate their own death, but making a will is one of the most important things you'll ever do. Especially during COVID-19, it is very important to make sure your will is up-to-date because it ensures that you are providing for your loved ones in the way that you want. Without a will those people that you want to benefit from your estate may not do so. Making a will can make your affairs a lot less complicated for your grieving loved ones.
How is MAAC's scheme beneficial to Will makers?
The cost of making a will that has been drafted by a qualified lawyer should not prohibit an individual taking appropriate advice and not everyone's financial circumstances allow them to make gifts to charity during their lifetime. The scheme is one way of the charity being able to give back to their supporters.
How long does it take to prepare a Will?
Typically it will take between 3 and 4 weeks to prepare your will, allowing time for documents being reviewed and signed. We work at your pace as the decisions being made are important decisions which we will not rush you in to.
Are there any Will-making myths you can dispel?
The "Reading of a Will" on a person's death is a myth!
Before making a Will, what do people need to think about?
You need to be consider the size and make up of your estate, who your loved ones are that you would want to benefit from your estate and whether there are any charitable gifts that you would like to include in your will. There are tax considerations that flow from the answers to these questions but we are on hand to make sure that you are fully advised.  
Given Covid – can people prepare their Wills without appearing in person? 
Yes, we are fully set up to take instructions over the phone or by way of a video call such as FaceTime, Zoom or WhatsApp. We are then able to draft the will, send it out for approval, make any amendments and arrange for the signing of the will. We have even set up an 'outdoor office' at the Ross-on-Wye office to conduct meetings outside to oversee they signing of wills.
Are there any memorable items in Wills you have prepared?
Animals are always an interesting addition to a will – it's amazing to see how much more careful consideration and planning people make for their pets as opposed to their own personal affairs!