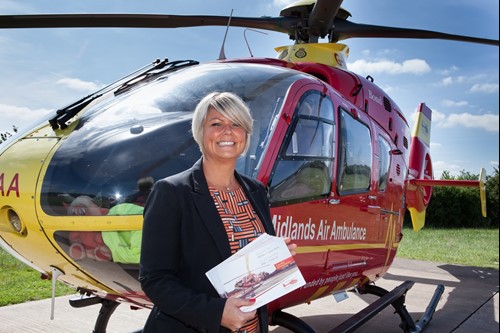 We caught up with Susannah Griffiths from Wall James Chappell to find out why they support our charity through our Free Will Writing Scheme and for advice and guidance on the process and importance of making a will.
Why do you support MAAC?
Because of the vital life-saving service they provide.
How many years has your firm been part of the Free Will Writing Scheme?
Since it began. We helped MAAC set up the scheme and have participated ever since.
Why is it important to prepare a Will?
Making a Will ensures that whatever you have - no matter how much or how little - is divided up according to your wishes. It safeguards the security of your loved ones and enables you to choose who handles your possessions after your death by acting as your Executor(s).
How is MAAC's scheme beneficial to Will makers?
It can help those with limited finances to fund making a Will and also helps them support the charity by enabling them to make a gift to the charity on their death.
How long does it take to prepare a Will?
Anything from a couple of days to a couple of weeks
Are there any Will-making myths you can dispel?
Executors can be beneficiaries of a Will.  Your spouse will not automatically get everything because you're married.  If you make a Will, you are not tempting fate and you are not more likely to die!
How many Wills has your firm prepared for MAAC?
More than 80
Before making a Will, what do people need to think about?
Who they would wish to benefit from their Will and who would they wish to act as Executor. If they have minor children, who they would wish to act as their guardian
Given Covid – can people prepare their Wills without appearing in person (please elaborate how)?
Yes, either by telephone or video appointments. We are happy to assist in whatever way our clients are comfortable.