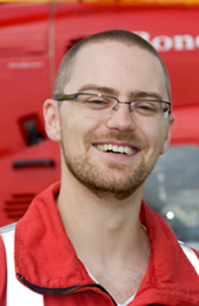 Dr Jon Bingham is a consultant in trauma, resuscitation and anaesthesia at the University Hospital of North Staffordshire.
He has been flying with Midlands Air Ambulance Charity on Helimed 03 from the Cosford airbase since 2011 and has worked extensively for West Midlands Ambulance Service for over 10 years, most currently as part of the West Midlands Medical Emergency Response Incident Team (MERIT).
He volunteers and works with medical schemes both in Birmingham and in North Staffordshire.
In his spare time, he enjoys running, climbing, camping, scuba diving and is currently trying his hand at kayaking.