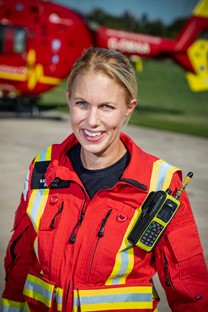 Dr Katie White qualified at Cardiff University and is currently working as a Consultant in Anaesthetics at Hereford Wye Valley Trust.
Katie joined the MAAC team in 2016 as a Consultant in Pre-Hospital Emergency Medicine and also works with the West Midlands Ambulance Service MERIT (Medical Emergency Response Incident Team).
She also volunteers for the Mercia Accident Rescue Service team and regularly responds to incidents in the Herefordshire area.