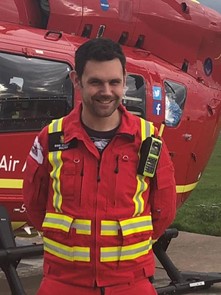 Ryan is a speciality registrar in Anaesthesia and Intensive Care Medicine in the West Midlands.  
He has been involved in pre-hospital care since 2015, and flying with Midlands Air Ambulance Charity since 2017.
When not working, he spends most of his time with his young family or following Ipswich Town Football Club.