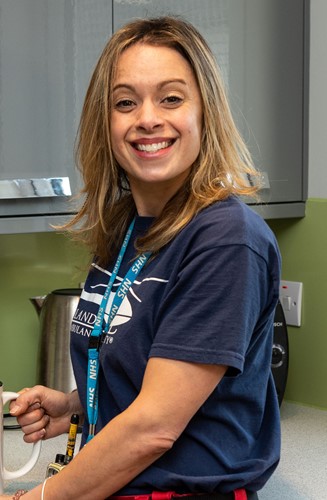 Fay has worked for MAAC since 2012. She was initially based at the Tatenhill airbase, but now works from all three bases.
Fay also does shifts on the trauma desk with the Medical Emergency Response Incident Team (MERIT).
There isn't a day that goes by where Fay doesn't thank her lucky stars for having the opportunity to do the job she loves whilst being surrounded by an amazing team.  She still gets emotional whenever she is on the ground and an air ambulance flies over.  
In her spare time Fay enjoys keeping fit whilst also renovating her house and spending time with her friends and family.