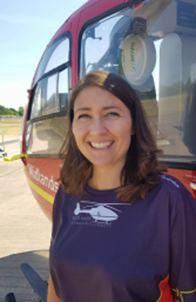 I started training to be a Paramedic in 1997. Having spent time working within many areas of healthcare, I finally joined MAAC in 2018 as a Critical Care Paramedic.
I love the verity that HEMS work generates, it is a privilege to be able to help those most in need.  Knowing that it is the generosity and good will of the public that allows our team to treat the most critically ill patients is very humbling.
Outside of work, I'm a busy Mom of 3 wonderful children. I enjoy running, family time and travel.