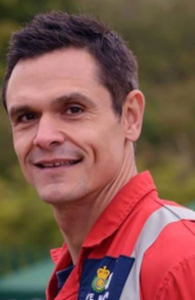 Steve has worked for the ambulance service since 2005 and started working for Midlands Air Ambulance Charity in 2014.
He now works full time as a Critical Care Paramedic for the charity, working out of all three airbases, plus the Regional Trauma Desk and Medical Emergency Response Incident Team (MERIT).
Steve enjoys working for the organisation with all the challenges it brings.