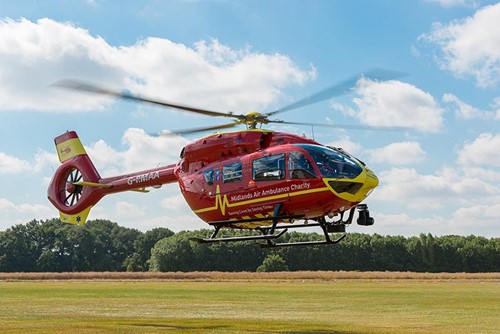 Cheltenham CAMRA (Campaign for Real Ale) held a sing-along to raise money for Midlands Air Ambulance Charity.
Glen, a devoted member of Cheltenham CAMRA, hosted the singing event, and provided entertainment by playing piano for the punters of the Brewhouse and Kitchen Inn, in Cheltenham's Old Brewery Quarter.
Guests were invited to join in singing and song sheets with lyrics were provided, which encouraged a lot of rowdy singing. In total, the night raised in excess of £200, or the equivalent of a pair of aircrew flight boots, which are renewed on a regular basis due to wear and tear.
Erin Hughes, Gloucestershire fundraising executive for Midlands Air Ambulance Charity, attended the event and said: "We appreciate the hard work and support that our local community groups and fundraisers show to our vital, lifesaving cause.
"The innovative ideas that some come up with, like the creative thinking of Glen and the team at Cheltenham CAMRA, means we can really put the fun in fundraising."
For more information on Cheltenham's local Campaign for Real Ale group, visit their website: cheltenhamcamra.org.uk.