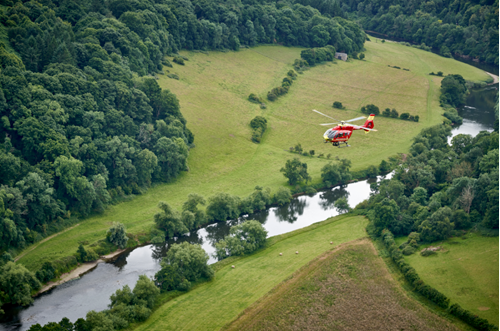 Image Credit: Nigel Harniman
The team at Midlands Air Ambulance Charity is raising awareness of Tuesday 25th July marks World Drowning Prevention Day, an annual event dedicated to raising awareness about water safety and promoting measures to prevent drowning incidents.
Each year, Midlands Air Ambulance Charity attend more than , and the three months of June, July and August account for 50 per cent of patients suffering from drowning that the pre-hospital service attends. The warm weather can be tempting to go for a dip or a swim in the many rivers, canals and lakes in the Midlands, which possibly explains the concentrated number of these incidents in the summer months.
Liam Webb, critical care paramedic at Midlands Air Ambulance Charity has released five crucial tips on preventing these incidents during the summer months:
Only swim in recognised areas with safety equipment such as buoys, throw lines or lifeguards. Most importantly don't swim alone.
Don't swim under the influence of drugs or alcohol. Look after your friends and don't let them swim if they've been drinking.
If you find someone struggling in the water, call the emergency services on 999. Utilise throw lines, branches, or other items that you can use to assist them.
Cold water shock can cause people to panic and drown. If you find yourself in cold water and panicking, it is important that you lay back with your arms and legs out to float and fight the urge to struggle.
Learn how to perform CPR as it's a vital skill everyone should know. Pushing hard and fast saves lives. You can organise a CPR training session with our team by visiting our education page on the website.