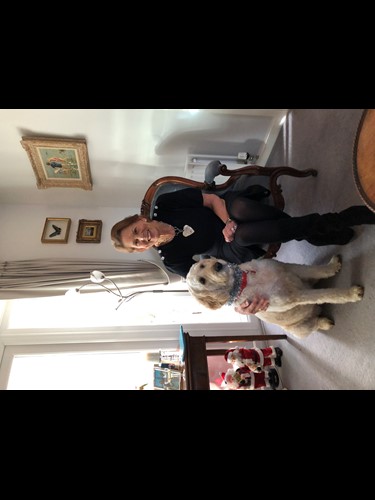 Johanna Hamer, of Bishops Cleeve in Gloucestershire, is taking on the brave challenge of a wing walk, to mark her 80th birthday and raise funds for Midlands Air Ambulance Charity.
Her passion for flying has only grown since she qualified as a pilot in the 1970s, and ever since, she has taken every opportunity to be around all things aviation. She's been cabin crew, worked for a flying school, and previously fundraised for the Battle of Britain memorial fund.
On Saturday 12th June, Johanna is set to take her passion one step further at Rendcomb Aerodrome in Cirencester, where she will stand on the top wing of a 1940s biplane, as it throttles up and takes her on a flight above the beautiful Cotswold countryside.
Johanna, who was born in the Netherlands, has lived in Gloucestershire since she moved to England in 1977 and has always been a keen charity fundraiser.
Brave 79-year-old Johanna said: "A wing walk is something I've always wanted to do, and this year I can't wait to finally make it a reality. What better way to mark my 80th birthday, than to take on this daring challenge and raise funds for three of my favourite charities in the process."
Nicole Beebee, Gloucestershire fundraising lead for Midlands Air Ambulance Charity, said: "A wing walk will surely be a memorable way for Johanna to celebrate turning 80, and it is so kind of her to have chosen to support Midlands Air Ambulance Charity in doing so. We wish her all the best in her challenge and encourage anyone to make a donation towards Johanna's flight."
Support Johanna's wing walk by visiting her JustGiving page.
To find out more about Midlands Air Ambulance Charity, visit the website and follow the service on social media.