It is a subject we rarely want to think about, let alone discuss with others, but when we pass away, to ensure your loved ones are looked after, it is imperative you make a Will.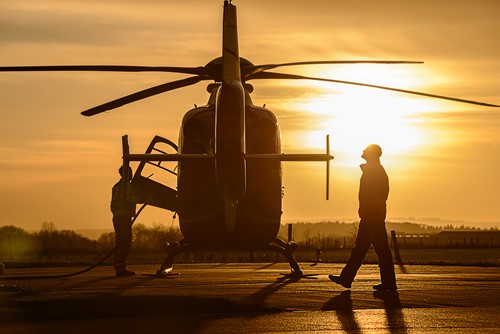 A 2018 UK report* highlights alarmingly only 45 per cent of the adult population has a Will. What does not come as a surprise is the proportion of people who take out a Will increases with age.
Unfortunately though, just a quarter of Brits aged under 35 have made a lasting Will, despite many owning a property and/or having young children.
Reasons cited for not creating a Will may sound familiar. Believing you do not have enough financial worth to warrant making a Will and not anticipating death anytime soon are the top two explanations. Other reasons include not knowing where to start, not having the time to prepare a Will, or even the funds to pay for it.
While it may not feel like a comfortable subject, the thought of your loved ones losing out on assets you intended for them, or not choosing an appropriate guardian for your children, is far worse.
Here are some simple steps to think about when making or updating a Will:
FINDING A SOLICITOR
A solicitor will make sure your Will is watertight. The charity has a
panel of recommended independent solicitors that operate across our six
county area.
WHAT DO I HAVE TO LEAVE?
Make a list of everything you own and everything you owe to give you
an idea of value of your estate. Also, consider any insurance policies (life
insurance, workplace death in service etc.) which should be
incorporated into your final wishes.
WHO SHOULD I INCLUDE IN MY WILL?
Make a list of the people and/or charitable organisations that you want
to leave your estate to. Additionally, you can state who you do not want
to benefit, in cases where you have estranged relations.
CHOOSE AN EXECUTOR
An executor is an appointed person(s) who has the legal authority and
responsibility to administer your estate and will ensure your finances and
possessions are distributed in accordance with your requests. They do
not have to be a benefactor in yourWill, but someone you trust to carry
out your wishes.
UPDATE YOUR WILL TO REFLECT MAJOR LIFE CHANGES
It is important to review your Will regularly, perhaps every five years, so
that you can make adjustments to reflect any significant changes in your
life. Keeping an outdated Will can sometimes be as difficult as not
having one in the first place.
KEEP IT SAFE
Leave your original Will in a place where it will be secure, for example,
with your solicitor. Keep a copy yourself and make sure your executors
know where to locate it.
If you have not made your Will yet, I hope these simple tips will help reassure you that it does not have to be a daunting process, and one that will make a big difference to your loved ones.
Fundraising and marketing director, Emma Gray, joined the charity in January 2019. Here she discusses some of
the perceived barriers to making a Will, highlighting why it is important to think about planning for the future.
GIFTS IN A WILL makes a big difference to our lifesaving service. Four out of ten air ambulance missions are funded
through legacy giving.
If you are interested in leaving part of your legacy to MAAC, click here to find out more.