Midlands Air Ambulance Charity's Free Will Writing Scheme has hit a milestone in its history, with 1,500 Wills being written as part of the service.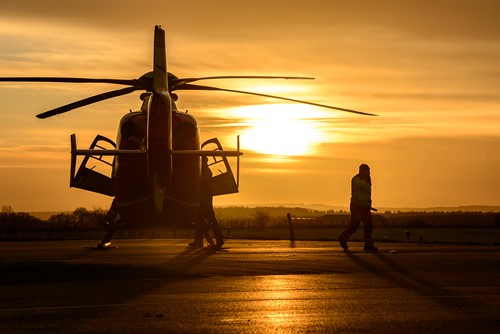 Since its launch five years ago in July 2014, a number of solicitors across the regions we serve have partnered with the lifesaving charity, to offer the free Will writing scheme.
Willans in Gloucestershire, T A Matthews in Herefordshire, Fodens, Graham Withers and Parry Carver in Shropshire, Clowes and Co and Rutherfords in Staffordshire, Wall James Chappell, Thursfields, George Green and Rubric Lois King in the West Midlands, Hallmark Hulme in Worcestershire, and previously Kidwells and RJS, offer the scheme, and help to raise awareness about the work of the charity as part of their commitment.
It allows those aged 55 or over to benefit from having a free Will created, and Midlands Air Ambulance Charity pays a discounted fee to the selected solicitor. Of those who have used the scheme to draft their Will, 64% have pledged to leave a gift to the charity, with others making a separate donation. 
Emma Gray, fundraising and marketing director for Midlands Air Ambulance Charity, said: "Leaving a gift in a Will to Midlands Air Ambulance Charity, however large or small, will help to protect the future of our lifesaving service. We're incredibly grateful to those who choose to leave a lasting legacy with the charity. Reaching this milestone 1,500 Wills, enables the charity to plan ahead and future-proof our service, protecting the lifesaving work we provide to communities for generations to come.
"There is no obligation to, but our Free Will Writing Scheme is a great way to raise awareness of the charity, and if you choose to leave a gift in your Will to our charity, it is easy for your solicitor to arrange this."
Find out more about our gift in a Will service here.