A lifesaving charity that provides pre-hospital care to critically ill and injured patients is making a plea to local people to volunteer time to help keep its charity shops open.
A recent report by the Retail Trust, which surveyed over 1,500 retail staff, found that one in five (21 per cent) British retail workers are planning to quit the sector. [1]
Without volunteers, Midlands Air Ambulance Charity may not be able to keep its charity shops open or attend as many fundraising events this summer.
So the charity is calling on local communities to donate their time to support its rapid response emergency service.
With a host of fundraising events back in the calendar and its high street shops now fully open, Midlands Air Ambulance Charity is recruiting for a range of volunteers that can help keep funds coming in to raise the £10million it needs to remain operational each year.
Alison Hill, volunteer manager for Midlands Air Ambulance Charity, said: "Our volunteers play a crucial role in keeping our charity running – some work behind the scenes in administrative roles at our busy HQ in Stourbridge, while others are front and centre at our fundraising events. A dedicated few also support our retail operations across our six charity shops, meaning they can stay open and carry on bringing in funds to make missions possible.
"We're proud to have a 200-strong family of volunteers who donate their time regularly or on a more micro-volunteer basis, but there's always room for more to join the family.
"What unites all of our existing volunteers is their commitment to raise as much money as possible so our rapid response emergency service can continue to operate. We're eager to recruit a new cohort of volunteers who are as equally dedicated and passionate in raising funds. In return they'll become part of a much-loved team and they'll get a real sense of achievement knowing they're making a tangible difference in their community."
Midlands Air Ambulance Charity is currently looking for a range of volunteers, including:
Charity representative - The charity needs enthusiastic people to represent it at cheque presentations from local groups and societies.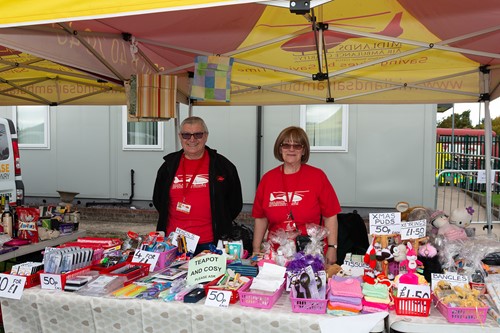 Event supporters - Volunteers who attend local events to raise awareness of Midlands Air Ambulance Charity. This could include assisting on a merchandise stand or helping with the demonstration helicopter pod at a local show.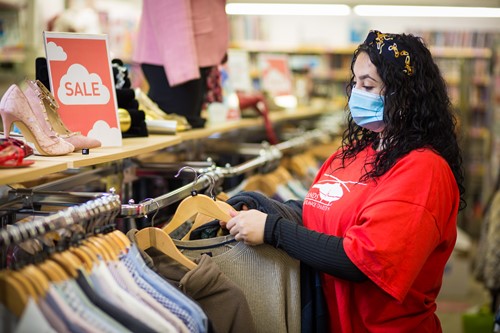 Shop assistants - The charity has six busy charity shops in Gloucester, Newcastle-under-Lyme in Staffordshire, Shrewsbury and Wellington in Shropshire, and Walsall and West Bromwich in the West Midlands. Volunteer support includes sorting donated items, stocking shelves and serving customers.
Administrators - With a busy supporter care team overseeing day-to-day administration duties, the charity always requires volunteers willing to donate their time to assist with tasks at its busy HQ in Stourbridge.
Speakers - There are also opportunities for outgoing volunteers to play a key role by representing the charity at talks or presentations.
For more information on Midlands Air Ambulance Charity's volunteering opportunities, visit the charity's volunteer webpage or email volunteer manager, Alison Hill directly at: Alison Hill.
[1]2022 Health of Retail report by the Retail Trust: www.retailtrust.org.uk/helping-your-business/customer-resources/health-of-retail-report-2022