Midlands Air Ambulance Charity has brought together some of the region's business leaders to help raise its profile. 
Via its new Business Ambassadors Programme, Midlands Air Ambulance Charity has teamed up with a number of the region's most influential professionals who will work collaboratively with the organisation to help extend its reach, influence and impact.
The Charity has announced its new Business Ambassadors, which include: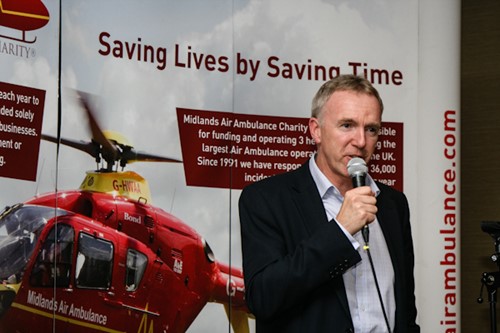 Andy Moss – Chair of the Business Ambassador Programme
Andy Moss is the Phoenix Life CEO and Group Director, of Heritage Business of the UK's largest long-term savings and retirement company, Phoenix Group.
He explains why he became involved: "I have supported Midlands Air Ambulance Charity for seven years through my role at Phoenix Group and from the outset, I could see the difference the specialist clinicians make to patients who are critically injured or unwell.
"The dedication of the clinical team is mirrored by that of the charity staff, who are passionate about raising awareness of and funds for this vital service. As a former charity partner, our two organisations worked very closely and colleagues from across the board came together for one common goal, to save lives."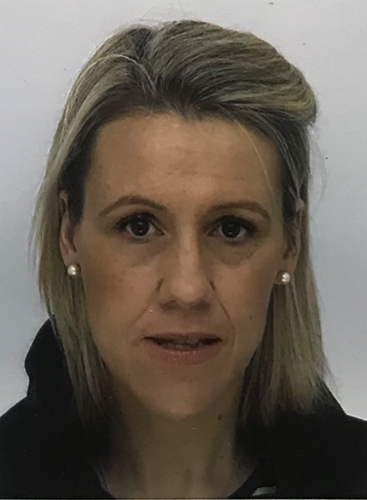 Kate Maxwell
Kate Maxwell has spent 12 years working as an equine veterinary surgeon in Shropshire. She is also a mother of three boys and engaged to a national hunt racehorse trainer.
In early 2018, Kate joined the British Horseracing Authority (BHA) where she is responsible for equine welfare and race day regulation. She recently completed a MBA in Thoroughbred Horseracing Industries at University of Liverpool. She said: "This will be my first charitable role and it's a challenge I'm looking forward to. Midlands Air Ambulance Charity is a hugely important provision for the equestrian community and the obvious concern for me to actively support."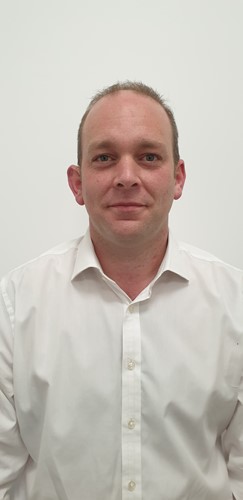 Phil Higgs 
Phil Higgs is a director at luxury jewellery retailer, T.H. Baker, a husband, and father of two daughters. T.H. Baker was established by Phil's great-great-grandfather in 1888 and Phil and his brother are the fifth generation of the family to run the company. The first store opened in Brierley Hill and T.H. Baker now operates 20 stores across the UK, the majority of which are based in the Midlands.
T.H. Baker has been one of Midlands Air Ambulance Charity's corporate partners for the past seven years. Phil said: "We chose to work with the Charity because of the excellent lifesaving work they do. I have friends that might not be here today if it was not for them. I'm looking forward to embracing my ambassador role."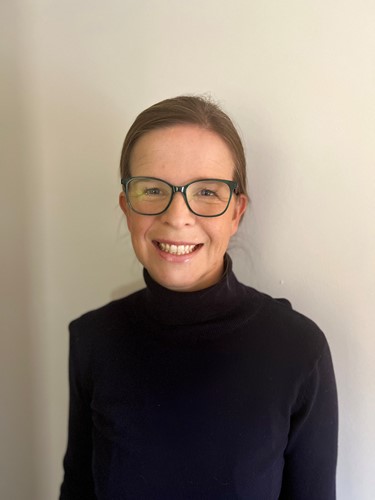 Hilary Wetherell
Hilary Wetherell is a solicitor and partner with national law firm and Midland Air Ambulance Charity supporter, Irwin Mitchell. Hilary specialises in serious injury and fatal accident litigation so has experience supporting clients and families in the immediate aftermath of often life-changing events. Hilary explains: "Many of my clients have had their lives saved by the Charity so it's a huge privilege for me to reconnect with the charity as one of its ambassadors.
"My understanding and appreciation of the vital service the Charity provides was enhanced further when I and my husband relocated five years ago. We now live on the rural Shropshire / Worcestershire border, in the middle of the six counties served by Midlands Air Ambulance Charity. The aircraft and critical care cars are a familiar sight as they provide lifesaving support and assistance in remote locations. Raising awareness of the amazing service that the Charity provides is part of our lives within our community and I am thrilled to be able to progress this further as a business ambassador."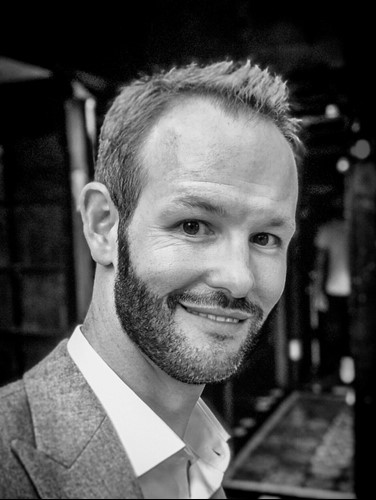 Matthew Small
Matthew is the commercial and finance director for Shropshire-based Aico Ltd,  the European leader in home safety equipment. He joined the company in 1999 as an apprentice and over the past two decades has held numerous roles with the company within the operations, commercial and finance teams. Matthew is an avid supporter of Midlands Air Ambulance Charity. He states: "As a leading supplier of home life safety equipment, we know all too well the devastating effects fires and other incidents at home can have on families. Often it is Midlands Air Ambulance Charity that attends these dreadful cases, which is why we are so supportive of the work it does. As one of its the business ambassadors, I will help to raise awareness of this vital pre-hospital service with my business contacts and wider networks to help increase support for the organisation."
Pam Hodgetts, corporate partnerships manager for Midlands Air Ambulance Charity, said: "We're always looking for key influencers who can champion and raise our charity's profile. In return for their time and devotion, we can provide business ambassadors with regular speaker platforms, group meetings, resources and exclusive opportunities to help raise their professional and business profiles.
"If you're a passionate supporter of Midlands Air Ambulance Charity with expertise in your sector and/or the Midlands region, then our Business Ambassador Programme is the perfect opportunity for you."
To find out more about the Business Ambassadors Programme email pam.hodgetts@midlandsairambulance.com
For more information about Midlands Air Ambulance Charity, visit the Corporate Partnerships section of the website and follow the organisation on social media.