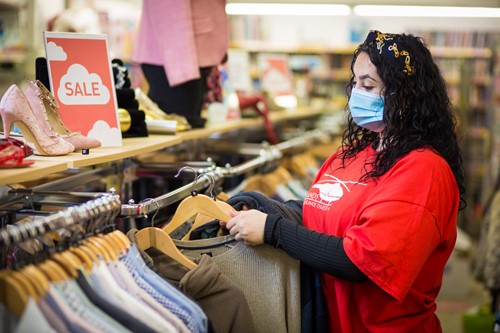 Midlands Air Ambulance Charity has prevented more than 12,200kg of textiles going to landfill in the last 12 months thanks to donations of unwanted quality goods from the local community.
Sales of goods within the charity's six shops helped fund 260 air ambulance and critical care car missions, saving countless lives.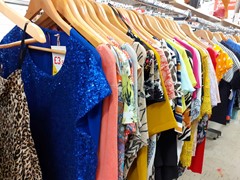 Midlands Air Ambulance Charity believes the level of donations and sales it has seen in the last year demonstrate a growth in the public's thrifty and sustainable shopping habits.
Anil Gupta, head of retail for Midlands Air Ambulance Charity, said: "Our charity shops give local people the opportunity to let go of their old items of furniture, clothing and electrical goods in a sustainable manner, meaning recycling rates go up which helps to reduce landfill, something we are very passionate about.
"Consumers are becoming increasingly savvy and environmentally conscious when they shop. Our stores offer an ethical alternative to fast fashion and throwaway culture and we're proud that they provide good quality products to people at a price they can afford, while generating vital funds to help lifesaving missions possible."
Anil added: "In addition, our high street shops offer local people of all ages and backgrounds the chance to gain invaluable experience within the retail sector. This could either be to retrain and restart a career or gain voluntary experience while studying, giving people the opportunity to gain the skills they need to enter the labour market full time. The donation of time brings along a host of benefits to the local community. Ultimately, it ensures we can continue to invest in the most advanced medical training, equipment delivering time critical lifesaving missions.
"Our shops have become an integral part of our community, attracting footfall to high streets to help them thrive. The stores will leave a lasting legacy not only for the health of those who need our critical care but also for the health of our planet."
To find out more about how to donate items to Midlands Air Ambulance Charity's shops, contact each shop via the telephone numbers below:
Gloucester - 01452 222 960
Newcastle-Under-Lyme - 01782 711 426
Shrewsbury - 01743 292 021
Walsall - 01922 664 662
Wellington - 01952 641 317
West Bromwich - 0121 553 1089
Find out more about Midlands Air Ambulance Charity by visiting the website and follow the organisation on social media.