Staffordshire-based video production company Humanoid is celebrating ten years of trading by donating ten per cent of orders placed during their anniversary year to chosen charity, Midlands Air Ambulance Charity (MAAC).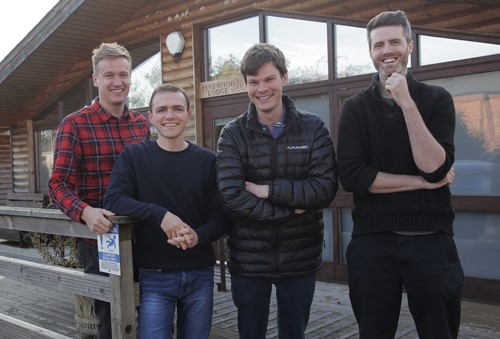 The charity is funded entirely by donations and relies on support from local people and businesses to raise the £9 million needed to undertake on average 2,000 missions every year.
Humanoid has been working closely with MAAC since 2015, producing everything from case study videos for its awards evenings, to online videos for social media campaigns.
To view the variety of films produced for MAAC, visit - humanoid.uk/clients/midlands-air-ambulance/
To support Humanoid's ten-year fundraising initiative for MAAC, simply get in touch and place any order for professional video, drone or animation work with Humanoid.
In addition to this, co-founder Anthony Thane is in training to raise more funds by completing the Staffordshire Iron Man 70.3.
Anthony says: "It's hard to believe we have been going for a decade. When we look back at all the exciting work produced for clients it's great to see all our work being used again and again and our excellent repeat business rate is testament to the passion we give to every film.
"We have worked with the team at Midlands Air Ambulance Charity for over five years, and in that time have produced a number of results-driven films, which have encouraged further donations to and support of the charity.  Seeing first-hand what the aircrew do, has inspired me to want to support the charity further so I will be competing in the Staffordshire Iron Man 70.3 in June 2020 to raise further funds."
Humanoid has a proved track record to help businesses grow through results-based video and animation by working with marketing and communications professionals.
The dedicated team helps leaders communicate better through strategically-developed content that will excite, immerse and engage people emotionally.
Humanoid's clients include businesses such as Addmaster, Keir Highways and Staffordshire Police.
Get in touch today to see how the team can help you and your business achieve your objectives.
Visit Humanoid at humanoid.uk/10-year-anniversary-challenge, or call on 0800 7117373