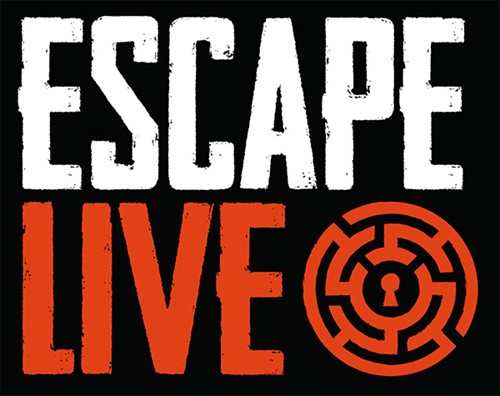 Escape Live, located on Constitution Hill, Birmingham a dedicated supporter of Midlands Air Ambulance Charity, is donating one day's profits from its Birmingham escape rooms to help make future missions possible and save local lives.
During the pandemic, Escape Live created online virtual escape games that could be played online. Rogue Agent and Sherlock Holmes: The Grand Debut were two games, which would create donations for Midlands Air Ambulance Charity's pre-hospital emergency service.
Now that restrictions have eased and more of us can get out and about, Escape Live is encouraging those in and around Birmingham, to try out the city's Covid-secure location on Saturday 25th September, and any sales of physical games purchased will be donated directly to Midlands Air Ambulance Charity.
Escape rooms at Escape Live Birmingham include science themed, The Lab, a horror room with blood and gore, Room 13 and a trip through the decades with Time Machine. In addition, another location nearby houses four rooms decorated like the set of Peaky Blinders to offer a 'Brummie' experience with two games called Double Cross and The Raid.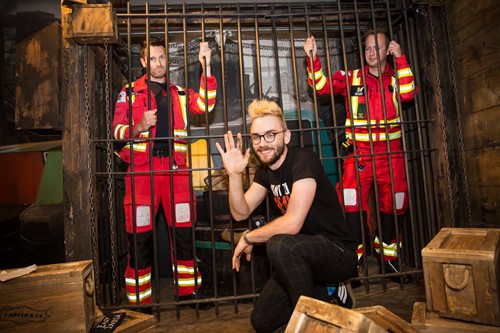 (Image caption: Will Meadows [L] and Jack Lewis [R], critical care paramedics for Midlands Air Ambulance Charity attempt to escape from Escape Live Birmingham's assistant manager, Guy Seabrook [centre].)
Pam Hodgetts, corporate partnerships manager for Midlands Air Ambulance Charity, said: "The generous support of local businesses, like Escape Live, within the communities we serve is always hugely appreciated by all at the charity.
"We are so grateful that Escape Live has decided to continue supporting our vital, pre-hospital emergency service with a whole day's profits, meaning donors can help to fund future lifesaving missions, whilst having a fun day out."
Ross Dyke, operations manager for Escape Live, added: "We are delighted to be working with Midlands Air Ambulance Charity. As a Midlands based business, we are always looking at ways in which we can support local charities. As restrictions have now eased, we hope to continue making meaningful donations to Midlands Air Ambulance Charity."
All profits from bookings made online or physically in-person for Escape Live Birmingham for the date of Saturday 25th September will go towards funding lifesaving missions across the West Midlands and wider Midlands region.
To find out more about Midlands Air Ambulance Charity's vital, lifesaving work in your local area, visit the charity website and follow the organisation on social media.
To find out more about Escape Live Birmingham and to book your visit, go to: www.escapelive.co.uk