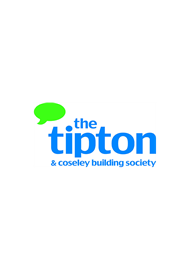 Tipton & Coseley Building Society is delighted to announce a significant milestone for its savings account designed to help Midlands Air Ambulance Charity.
The Tipton's 30-Day Notice Midlands Air Ambulance Saver has now recorded 250 new accounts opened since the saver account was launched in January 2020.  Each account opened is vitally important as it helps support the lifesaving service, which solely relies on support from local donors and businesses for its 4,500 missions each year.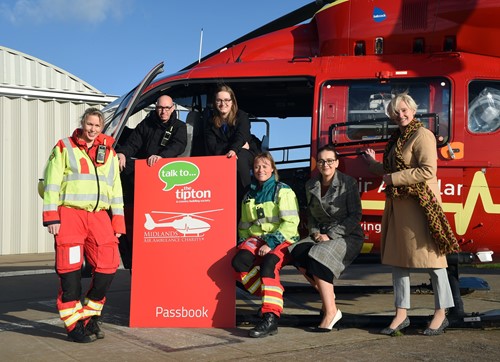 The 30-Day Notice Midlands Air Ambulance Saver has a minimum opening deposit of £100 and customers can pay in a maximum of £100,000 during the lifetime of the account. A variable interest rate of 0.40% gross / AER applies, and customers can make a maximum of three withdrawals per calendar year.
The Society will pay 0.1% to Midlands Air Ambulance Charity at the end of each year, based on the average balances held in the accounts at no cost to the saver.
In the past two years, the Tipton has raised over £14,200 for Midlands Air Ambulance Charity through a range of fundraising activities, which boosted the service's lifesaving operation.
Richard Newton, chief executive at the Tipton said: "Our 30-Day Notice Midlands Air Ambulance Saver is designed for those who want to put some savings away each month. At the same time, they earn interest on their savings whilst supporting Midlands Air Ambulance Charity and the great work they do for the local community."
Pam Hodgetts, corporate partnerships manager for Midlands Air Ambulance Charity, added: "We are extremely grateful to The Tipton for developing a savings account in our name. This type of strategic support, where businesses offer their services in connection with our cause, is becoming ever-more important to the charity sector. It is an excellent example of how we can work in partnership to assist local people, as well as raise profile and funds for our vitally important pre-hospital service."