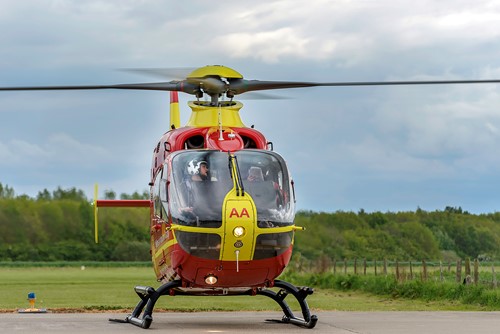 Midlands Air Ambulance Charity is responsible for funding and operating three air ambulance helicopters and three critical care cars serving the communities of six Midlands counties: Gloucestershire, Herefordshire, Shropshire, Staffordshire, the West Midlands and Worcestershire. This constitutes the largest air ambulance operating region in the UK.
The charity's critical care cars operate in:
Northern: Staffordshire, Stoke-on-Trent and Shropshire
Central: Birmingham and the Black Country
Southern: Worcestershire, Herefordshire & Gloucestershire
Each car is manned by a critical care paramedic, who attends cardiac arrests, heart attacks, sepsis and respiratory issues. 
Since 1991, the charity has responded to more than 73,000 missions averaging 4,500 per year, making it one of the longest established and busiest air ambulance organisations in the UK.
The charity's three aircraft each carry a crew comprising pilot, two paramedics or flight doctors plus full life-support medical equipment. Operating from strategically located regional airbases - RAF Cosford in Shropshire, Tatenhill airfield in Staffordshire and Strensham Services on the M5 in Worcestershire, 90 per cent of the region is within reach within eight minutes. 
Midlands Air Ambulance Charity (MAAC) is an independent charity and healthcare provider that is registered with the Care Quality Commission (CQC). The aim of the CQC is to ensure patients can expect to receive the essential standards of quality while being treated by the MAAC team in the pre-hospital environment. At present, MAAC is waiting for its first CQC rating, which will be displayed publicly once received.
If you wish to contact any of the clinical staff you can find their contact details here.