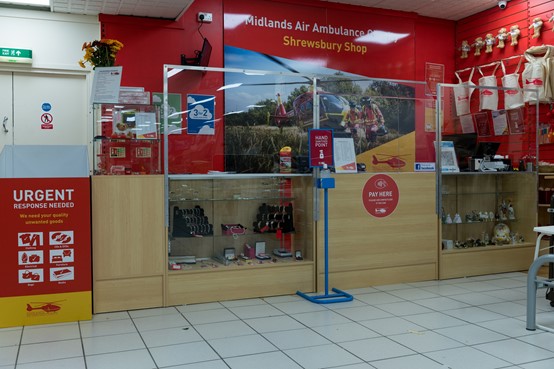 A new fundraising initiative running in Midlands Air Ambulance Charity's shops has generated further funds for the local lifesaving service.
Midlands Air Ambulance Charity has been running a new initiative in its charity shops in Gloucester, Merry Hill, Newcastle-under-Lyme, Shrewsbury, Walsall, Wellington and West Bromwich called Top Up Your Total. The scheme asks shoppers to round up the total of their shopping spend to the nearest pound.
Since July 2022, the new fundraising initiative has raised £2,610 for the pre-hospital emergency service, helping to make nine of the charity's critical care car missions possible.
Anil Gupta, head of retail for Midlands Air Ambulance Charity, said: "We are really pleased with how successful this new initiative is proving to be in our charity shops.
"Topping up the total spend is such an easy way for shoppers to raise even more funds for our rapid response, lifesaving service. I would like to say a personal thank you to every single shopper who has taken part in the scheme so far."
To find out more about Midlands Air Ambulance Charity's shops, visit the high street shops' webpage and find your local shop's community group on Facebook by searching 'Midlands Air Ambulance Charity Shop'.